, NY
585-226-5400
dep.r8@dec.ny.gov
Summary
This MAPPWD trail is designed for 4WD trucks and ATVs. It leads through the forest to large meadows where riders may hunt or enjoy the views. Two trail offshoots,which are more suitable to walking or an ATV, lead to beautiful scenic views. The trail is only mowed once each year so it is rough with occasional fallen trees in your path. The trail is accessed by MAPPWD permit through the DEC. Camping is permitted. No bathrooms or water. Hunting from your vehicle requires a separate permit.
Description
Motorized Access Trail
Activities
hunting, birding, photography, camping, scenic views,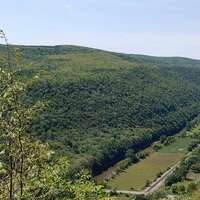 View from the end of one of the trail offshoots- fields and houses, river and forested hills in the background.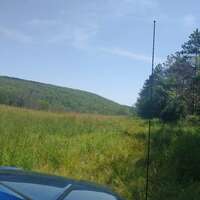 Entering one of the trails meadows as seen from the truck.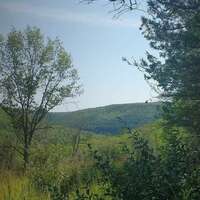 View of hills from the meadow at the end of the trail.