801 N 2ND ST #100
Phoenix, AZ 85004
(602) 595-5873
PHOENIX@COBRAARCADEBAR.COM
Summary
Cobra Arcade has 40 arcade machines and a full-service bar. Utilizing an open floor layout allows plenty of space for guests to maneuver, feel at ease, and everyone has an opportunity to be included in the activities. Employees are friendly and accustomed to working with people with disabilities. Restrooms were spacious and easily accessible. Only one accessible parking spot available, but there are 20+ staggered parking spaces available on black top. There is a small parking lot available, street parking, and nearby public transit.
This survey was conducted by Sara Veakins and Jesse Frye on December 2, 2019.
Description
This Is A 21+ Establishment That Offers Arcade Games
Activities
Rotating arcade games & occasional events (normally during their off-season)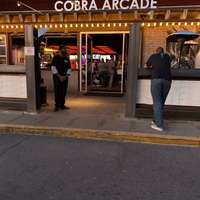 Entrance to the Arcade. Bouncer available to open doors if needed.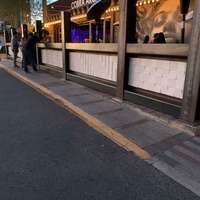 Entrance with ramp.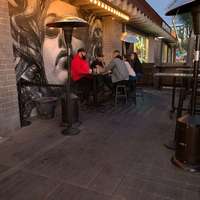 Open space outside.