Schiller Park Road
Syracuse, NY 13203
315-473-4780
Summary
Schiller Park Bova Community Center and park have many amenities outdoors that are wonderful for everyone! The swimming pool is up past the recreation center and the fields are right around the center. They offer various programs for young kids and teens that are worthwhile.
FEATURES:
Bova Community Center
Swimming Pool
The pool at Schiller park is a 50 meters long by 25 yards wide, ten lanes outdoor pool, with a capacity of 485 bathers. There is a 125 foot long shallow end deck top water slide. The water depth ranges from 3 feet to 12 feet, and children must be a minimum of 3 feet, 10 inches to swim. The pool also has a children's spray fountain.
Athletic Fields and Courts
Schiller Park has a softball diamond and a hardball diamond, 6 tennis courts, 1 basketball court, and 2 handball courts.
Playground
Playground consisting of swings, slides, seesaws, and climbing bars.
Description
Community Park
Activities
tennis, basketball, handball, swimming, softball and baseball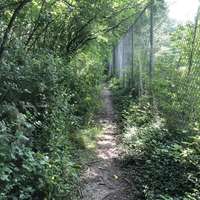 Narrowest section of the Indian Trail
Widest section of the Indian Trail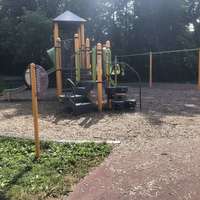 Route of travel to playground