1 Plantations Road
Ithaca, NY 14850
(607) 255-2400
plantations@cornell.edu
Summary
Please see the specialty tools area for information on the garden attractions.
Cornell Plantations is an area of great natural beauty—part of one of America's most renowned university campuses.
As the arboretum, botanical garden, and natural areas of Cornell University, Cornell Plantations has a lot to offer.
The F. R. Newman Arboretum features a wide range of native and cultivated varieties of trees and shrubs that are hardy in New York State. Our collections include maples, oaks, crabapples, conifers, dogwoods, urban trees, and other species in a 150-acre pastoral setting. Specialty gardens in the arboretum include the Zucker Flowering Shrub Collection and the Treman Woodland walk.
Our 25-acre botanical garden features 14 specialty gardens, including herbs, flowers, heritage vegetables, international crops, rock garden plants, rhododendrons, peonies, perennials, ornamental grasses, ground covers, and plants with winter interest.
Plantations protects and manages over 40 natural areas spanning nearly 4300 acres of rich and diverse habitats. With some of the most scenic places in the Finger Lakes Region, Plantations jewels include our well known Beebe Lake and Cascadilla and Fall Creek Gorges, as well as other wetlands, gorges, glens, meadows, bogs, fens, and old-growth forests. These ecologically important areas are available for research, education, hiking, and nature study.
Overall, the gardens are open year round from dawn to dusk free of charge. There are seasonal prgrams offered. Most areas are accessible, but some areas have a more difficult terrain with steep slopes.
Description
Garden
Activities
gardens open year-round during the day (include the Winter Garden, Hillside Garden, Herb Garden and Flower Garden)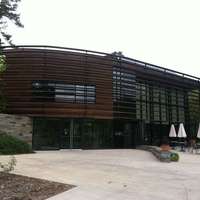 Cornell Plantations Entrance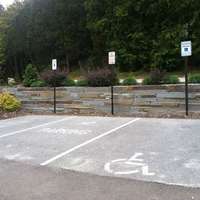 Parking Area
Registration Entrance