105 East Manitou Rd
Rochester, NY 14612
585-226-5400
dep.r8@dec.ny.gov
Summary
This dock offers both a kayak launch and fishing access. It offers beautiful natural views along with watching boats from the near by marina. The dock is floatin so it can shift slightly although it was a bit choppy the day we were there and the movement was minimal.
Description
State Land Within Braddock Bay Park; Fishing Dock, Kayak Launch
Activities
No Activities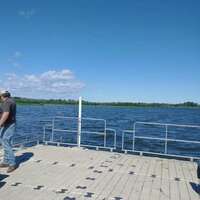 View from dock of water with dock rails and surface highlighted.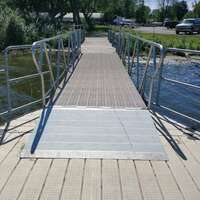 Gangway connecting land to dock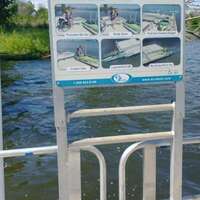 EZ launch directions with photos