99 West Whitney Road
Fairport, NY 14450
585-223-5050
Summary
Spring Lake Park offers a variety of opportunities in a beautiful setting. Park staff are working to increase physical accessibility. The paved path to the playground and restrooms helps to access these areas.
Description
Park
Activities
Amenities include: Camping, Fishing, Grills, Hiking/Trails, Multi-use Field, Picnic Tables, Playground (Ages 5-12), Restrooms, Softball, Water Fountains (Temporarily turned off), off leash dog park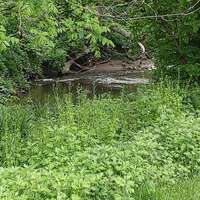 Creek that runs through park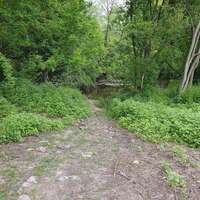 Path leading down to creek from near dog park parking area.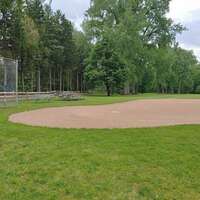 Baseball field near playground- backstop and home plate area with dirt infield and grass outfield.