170 North Street
Dryden, NY 13053
607-844-8211
Summary
The Tompkins Cortland Community College (TC3) Athletic Center was built as an annex to TC3 in 2007. It was initially assessed in 2008, and reassessed in 2021 by the RECR210 Diversity and Inclusion class. All activities that take place in the Athletic Center must follow the mission and vision of TC3 that includes an active diversity and inclusion plan and committee. The Athletic Center is used for athletics, meetings, recreation and large gatherings such as commencement. Questions about accessibility to this center can be answered by calling the TC3 main phone number.
When entering Tompkins Cortland Community College fitness and athletic facility on the first floor the Mani Gym, Multipruse Room, Fieldhouse, two Male and Female bathrooms, a Male and Female locker room, and a Gender-neutral bathroom. The second floor has the Fitness Center, 2 Family/Gender-neutral bathrooms, and the VIP Room. The elevator is in the back of the facility by the bridge and across from the first-floor Gender-neutral bathroom.
Description
Community College Recreation Center
Activities
Fitness center, gym, field house, multipurpose room, open recreation, and structured recreation including yoga and aerobic exercises. Other activities are offered around the college, however this assessment focused only on the Athletic Center annex. In the Athletic Fieldhouse it is often where athletic events and the graduation for TC3 students will be held.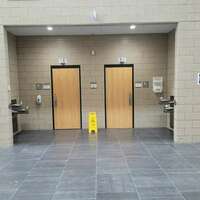 The Entrances to the Main Male and Female Bathrooms and Locker rooms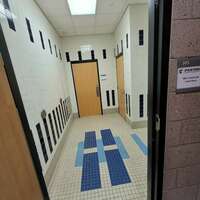 The Entrance to the Main Male Bathroom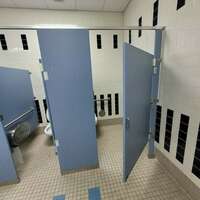 The biggest bathroom stall in the Main Male Bathroom