16 East Avenue
Spencerport, NY 14559
585-352-0942
Summary
The Spencerport Depot and Canal Museum offers a museum of local history and historical reference library. It also serves as a Visitor's Information Center and offers services for those using the canal; restrooms and showers, WiFi, water refills, phone and device charging station. Open 7 days a week from June to September and limited hours May to October.
Description
The Spencerport Depot And Canal Museum Offers A Museum Of Local History And Historical Reference Library. It Also Serves As A Visitor's Information Center And Offers Services For Those Using The Canal; Restrooms And Showers, Wi Fi, Water Refills, Phone And Device Charging Station. Open 7 Days A Week From June To September And Limited Hours May To October.
Activities
museum, visitor center, historical library, bike and walking canal path, boat mooring.
Main Entrance on Canal Side of Building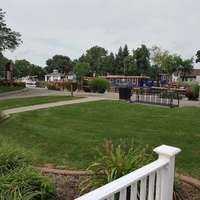 View from Deck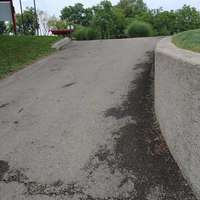 Ramp to Canal Level and Entrance from Parking or Down to Bathroom from Canal