2100 E. 3rd St
Austin, TX 78702
512-978-2425
inclusion@austintexas.gov
Summary
VISION
The Parks and Recreation Department will be an innovative leader in parks and recreation experiences
MISSION
Inspire Austin to learn, play, protect and connect by creating diverse programs and experiences in sustainable natural spaces and public places
INCLUSION UNIT
The Austin Parks and Recreation Department provides opportunities wherein all individuals are accepted, included and welcomed to participate, play and recreate together. Individuals interested in additional services are encouraged to request modifications to participate in our programs.
Description
Municipal Parks And Recreation Department
Activities
The Oswaldo A.B. Cantu/Pan American Recreation Center offers a variety of year-round recreation and leisure programs for youth, teens, adults and seniors. Such activities include youth and adult sports, Youth Boxing, Totally Cool Totally Art teen program, After School programs, Day Camps, Spring Break and Summer Camps, and Community Special Events like the Hillside Summer Concert Series, Annual Halloween Carnival, Community Thanksgiving Dinner, and Cookies with Santa. The Oswaldo A.B. Cantu/Pan Am Recreation Center also offers a variety of contract classes such as our Adult Capoeira Class, Ballet Folklorico, Tae-Kwon-Do, and more.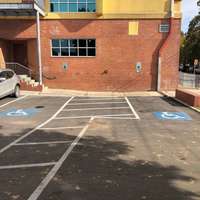 Accessible Parking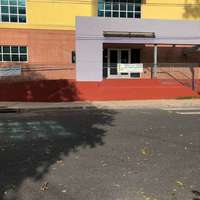 Front entrance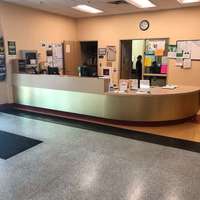 Registration Area