1300 Elmwood Avenue
Buffalo, NY 14222
716-878-6011
burchfld@buffalostate.edu
Summary
The Burchfield Penney Art Center is the only museum exclusively dedicated to the art and artists of Western New York – including famed American watercolorist Charles E. Burchfield. From the moment you first step through the doors, you will be surrounded by inspirational, thought-provoking and often world-renowned artwork. The Burchfield Penney features more than 30 exhibitions annually. While many are curated from their extensive collections, they often bring new work into the museum through temporary exhibitions and works on loan. As a result, no visit to the Burchfield Penney is ever the same. Guided tours along with various art-based activities are offered weekly and can be found on their website (https://www.burchfieldpenney.org).
The Burchfield Penney Art Center is also committed to making its exhibitions and events open to all, and is designed to be fully accessible for people with special needs, disabilities or mobility challenges. Wheelchairs are available and can be reserved in advance by calling (716) 878-6011 during gallery hours. In addition, the museum's education department designs programs for children and adults with special needs. For more information, call Mary Kozub at (716) 878-3156 or email kozubmm@buffalostate.edu.
Description
Art Museum
Activities
Guided Tours and art-based activities for various groups.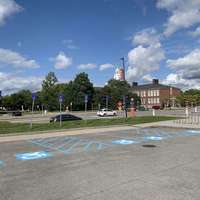 Accessible Parking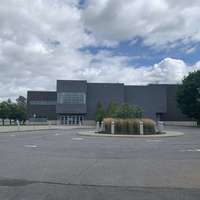 Front of Museum from Parking Lot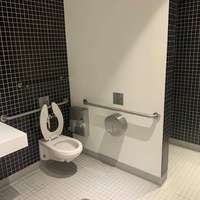 Family Restroom