55 Helping Hand Ln
Schenectady, NY 12302
518-384-3042
cloverpatchcamp@cdfsny.org
Summary
Clover Patch Camp is operated by the Center for Disability Services, a not-for-profit organization offering a wide variety of programs that serves individuals with disabilities. The camp is located 30 minutes north of Albany, New York, in Glenville. The camp site features the beautiful Alplaus Creek, nature trails, rustic style cabins, and a heated pool. The camp site is fully accessible with ramps, push plate doors, and stair-less entrances.
Description
Summer Camp And Respite Program For Children And Adults.
Activities
Swimming, arts & crafts, sports & outdoor recreation, music, drama, camp fires, story telling & camp songs, nature study, and playground.
Welcome to Camp!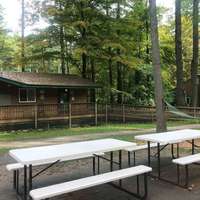 Common Area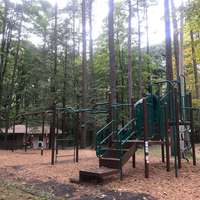 Playground