6680 Paparone Drive
Victor, NY 14564
(585) 742-0140.
Summary
According to the agency website: "This park was dedicated in June, 2010 and features a multi-age playground, picnic shelter, enclosed lodge, outdoor fitness stations, stocked fishing pond and trails. Future phases include a special events amphitheater. For lodge and shelter rentals, contact us at: (585) 742-0140.
Acreage: 47 Acres
Length of Trails: 2 Miles
Location: 6680 Paparone Drive, (off Brace Road), 1/2 mile south of NYS Route 96 & a Pedestrian/Bicycle entrance at East Street/Ellis Street (off Maple Avenue)"
Victor Parks and Recreation is currently partnering with the Inclusive Recreation Resource Center in an effort to enhance their capacity to serve people of all abilities through a youth inclusion grant opportunity.
Description
Municipal Park Run By Victor Parks And Recreation
Activities
Children's Playground
Fishing Access
Lodge / Cottage
Multi-Use Trails
Picnic Shelter
Year-Round Bathrooms
Rotary Shelter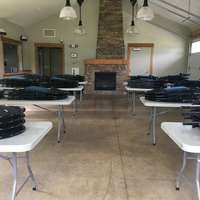 Inside Lodge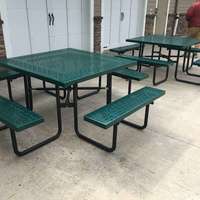 Seating outside of lodge