Henry Kaufmann Campgrounds
Pearl River, NY 10965
845-735-2383
Summary
According to the Camp 12 Trails website:
"Our inclusion program reflects our desire to be inclusive whenever possible and to cater to the needs of each individual child. By adapting the programs offered throughout Camp Twelve Trails, we focus on providing everyone a caring, safe, and engaging environment. To ensure that each child's needs are properly met, we conduct an intake interview with each camper.
Our mission is to provide children the finest summer experience, with innovative programming and the highest level personalized staff supervision, while consistently maintaining affordability for all families.
Our Philosophy
The essence of Camp Twelve Trails is our dedication to universally shared values central to Jewish life. Our proactive integration of these values into everything we do supports children of all backgrounds and helps them grow into better people. Our warm, welcoming culture fosters a vibrant camp community where we all look out for each other and take care of the world around us.
After five days full of fun and activity, we end each week by coming together to recognize our accomplishments, celebrate in song, and reflect to welcome the Sabbath.
OUR JEWISH VALUES
At Camp Twelve Trails, we:
Welcome guests
Care for our bodies
Are keepers of the Earth
Love learning and pursue knowledge
Value community and reflection"
Currently, Camp 12 Trails is partnering with the Inclusive Recreation Resource Center to enhance many aspects of physical and social inclusion in their program by participating in a mentored inclusion coaching process. They hope to achieve an even greater level of inclusion by making enhancements that the IRRC has recommended through this process.
Description
Youth Recreation Day Camp
Activities
Play: Sports and fitness; Create: Arts and Drama; Explore: Outdoor Adventure; Discover: Science and technology; Grow: Farm to Table
Swimming, field sports, large group activities, tennis, volleyball, basketball, rock climbing, low ropes course, activity rooms
Integrative inclusion program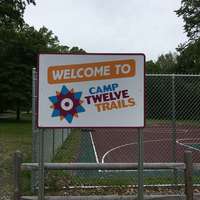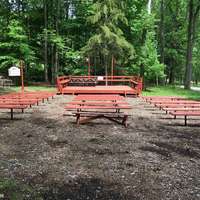 Outdoor Theater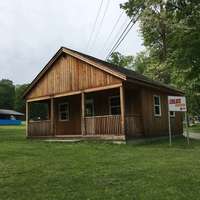 Create: Arts and Crafts