605 Calkins Rd
Henrietta, NY 14467
(585)359-2540
Summary
This is a Recreation building that holds the Department as well as different programs and activities open to the public. It includes a walking/running track, multiple multipurpose rooms, a gymnasium and a gymnastics area. The spaces are available for rent whether it is for a party or program/event you may be having. The building allows service animals as well as manual wheelchair and automated wheelchair use throughout the building and up on the walking track. There is an elevator one can use to access the track.
Description
Recreation Department
Activities
sports programs, work out classes, open gym (basketball), walking track, special events, room rentals, pre-school play groups, gymnastics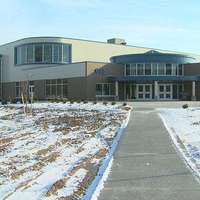 This is the Henrietta Recreation Department Building. It has the Recreation offices in here and most programs and activities are run in this building.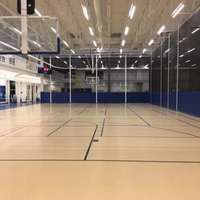 This is the gymnasium with hard flooring that is used for sports practices and programs.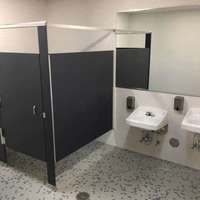 This is a family restroom that has a changing station and accessible stall with two sinks and a hand dryer.