26 North Main Street
Cortland, NY 13045
607-753-7363
info@aticortland.org
Summary
Access to Independence of Cortland County empowers people with disabilities to lead independent lives in their community and strives to open doors to full participation and access for all. They strive to lead the community towards an all-inclusive future where discrimination and physical barriers no longer exist. They believe that all people with disabilities have the right to control their own lives, make their own decisions and to participate fully in society. They offer programs and services such as Youth Transition Services, Peer Mentoring, Accessibility Construction, Independent Living Skills Training, Peer Counseling, Computer Lab resources and Training, etc. Their facility is welcoming and open to people of all abilities. They have partnerships at a local, state and nation wide level. Staff are friendly, inviting and helpful.
Description
Advocacy & Resources For People With Disabilities
Activities
Social events, peer mentoring, community education and outreach, nursing facility transition and diversion, computer lab and training, library resources, independent living skills training, etc.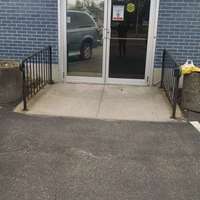 Main and only entrance.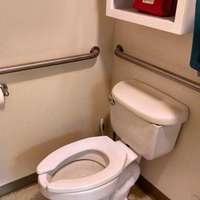 Accessible single use bathroom with two mounted grab bars.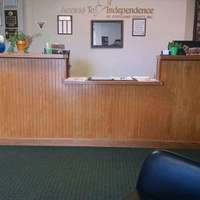 Reception desk immediately upon entry.