107 W State Street
Ithaca , NY 14850
(607) 277-8283
info@stateofithaca.com
Summary
The State Theater of Ithaca is devoted to the inclusion of all peoples, regardless of abilities and differences.
According to the agency website,
"Mission
To enhance the cultural life of Ithaca and the Finger Lakes by preserving, operating and promoting the historic State Theatre as an active venue for national, international and community performances and programming.
Purpose
· To restore and preserve a historic, working theatre.
· To present top-quality, diverse entertainment
· To enrich downtown Ithaca and the entire Finger Lakes region as a vibrant, fun place to live.
Our Core Values
Quality - We challenge ourselves at all times to do our work better, seeking the highest quality in all of the work that we do, with the finest performers and events, the best customer service, and the richest experiences for all of our patrons, volunteers, and supporters.
Engagement - As our community's largest living room, we are a forum for public engagement in the Arts, education, and community involvement and improvement. We celebrate the tremendous power of the communal experience.
Responsibility - We are the stewards of our historic 1928 theatre, and as such we take great pride and care in preserving our home. We will use the resources entrusted to us in a responsible manner, and we will take seriously your confidence in us. We firmly believe that our work has enormous potential to make a difference.
Fun - We will always remember that we're in the entertainment business. If we wish to bring our patrons enjoyable experiences, our staff, volunteers and board should enjoy them too, and have fun in all that we do."
Description
Entertainment
Activities
Shows, speakers, concerts, and public events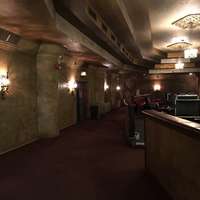 Rear of main seating area.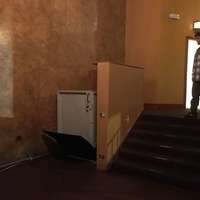 Lift to access single use bathroom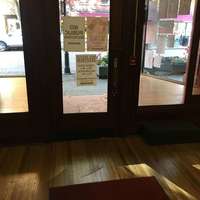 Box office entrance