6 Sprout Lake Camp Road
Verbank, NY 12585
(845) 677-3411
Summary
According to the agency website: "Camp Young Judaea Sprout Lake strives to provide a supportive and dynamic environment in which Jewish youth can explore, grow, and mature. Our programming aims to strengthen Jewish identity, foster a connection to Israel, create lasting friendships, encourage individual achievement, and heighten self-esteem and leadership skills.
Through experiences designed to encourage a lifetime commitment to Judaism and Israel, Camp Young Judaea Sprout Lake inspires, educates, and enriches the lives of our campers.
Over 30 years ago, the national Zionist youth movement of Young Judaea established a regional summer camp in Verbank NY, better known as, Camp Young Judaea Sprout Lake. Since that time we have grown from under 100 campers, to over 400 campers! We have 16 beautiful cabins and many state-of-the art facilities. The campers at Sprout Lake are entering 2nd grade through entering 8th grade and we offer many different types of sessions, ranging from 1 week, to 8 weeks.
Camp Young Judaea Sprout Lake is the summer expression of Young Judaea, the Zionist youth moment. For over 100 years, Young Judaea has brought together thousands of Jewish youth from across the country and around the world, of every religious, cultural, and political persuasion, through a shared commitment to Jewish values and love of Israel. With summer and year round programs both in the U.S. and in Israel, from third grade to college and beyond,Young Judaea is unique in its ability to offer a fun, safe, social environment that includes a distinct focus on informal education, leadership, and social action."
Description
Jewish Youth Camp
Activities
Sports, athletics, arts, woodworking, performing arts, challenge adventure activities, aquatics/swimming, horseback riding, gymnastics, outdoor adventure activities, nature education, pinat chai/petting zoo, culinary arts, out of camp trips, MADIMOW ( Making A Difference In My Own Way)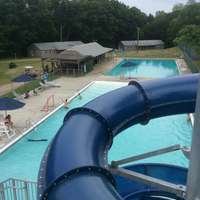 New water slide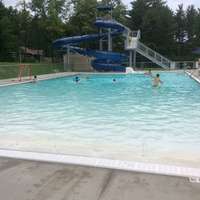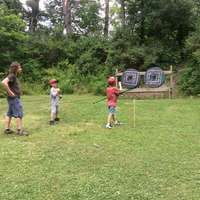 Archery